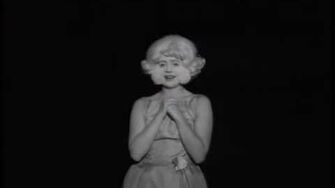 The Woman in The Radiator is an enigmatic character from the surreal horror film, Eraserhead - due to the very nature of the movie it had no true villain (or antagonist) but the Woman in The Radiator does serve a sinister purpose, especially in several theories concerning the film.
Because Eraserhead deliberately allows people to make their own theories just who or what the Woman in The Radiator is varies from individuals but here we list some of the most common.
She is a symbolic being, almost akin to a death god, who exists to show the fall of the protagonist and his implied suicide - her song "In Heaven" being seen by a few as the moment the character takes his life (after commiting infanticide): she may also serve as his desire to be free of the world.
In his book David Lynch Decoded, Mark Allyn Stewart proposes that the Lady in the Radiator is in fact Spencer's subconscious, a manifestation of his own urge to kill his child, who embraces him after he does so, as if to reassure him that he has done right
Community content is available under
CC-BY-SA
unless otherwise noted.