This article's content is marked as Mature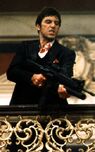 The page Zalgo contains mature content that may include coarse language, sexual references, and/or graphic violent images which may be disturbing to some. Mature pages are recommended for those who are 18 years of age and older.
If you are 18 years or older or are comfortable with graphic material, you are free to view this page. Otherwise, you should close this page and
view another page
.

| | | |
| --- | --- | --- |
| " | He comes... | " |
| | ~ Message of Zalgo's presence. | |
| | | |
| --- | --- | --- |
| " | To invoke the hive-mind representing chaos. Invoking the feeling of chaos. Without order. The Nezperdian hive-mind of chaos. Zalgo. He who Waits Behind The Wall. ZALGO! | " |
| | ~ Invocation of Zalgo. | |
Z̤͂â̢ḷ͊g̹̓ȯ̘ (full name: Z͠a̛'l͘ga̶t҉ot̡h) is an internet phenomenon and a meme-status urban legend often seen as the personification of chaos and evil, in a similar fashion to the later adaptations of H.P. Lovecraft.
Zalgo was created by Goon Shmorky.
Appearance
| | | |
| --- | --- | --- |
| " | In his right hand is the Candle In Whose Light is Shadow. In his right hand he holds a dead star. His left hands are stained with the blood of Am Dhaegar. | " |
| | ~ Invocation of Zalgo. | |
Zalgo is depicted as a jet-skinned knight in silver armor surrounded by a corona of black lightning. However, his true form is much more horrific. He is described as having seven mouths speaking in six foul tongues, the seventh singing the song that will end the world, and four arms holding a Black Hole and a candle that sheds darkness rather than light.
Am Dhaegar may have been an ancient city, another entity like himself, or anything else, up to and including an entire universe. He is also described as an amorphous and eyeless being. As Zalgo is malevolent chaos incarnate, both descriptions may be true.
Origin
On July 27, 2004, on SomethingAwful website, a user named Goon Shmorky uploaded several versions of the comic Nancy and Archie in which the term Zalgo was used. On August 22, 2009, Shmorky explained the creation of Zalgo on the SomethingAwful forums, making a post in which he explains detailed the origin of Zalgo. He claims that he likes how people are trying to solve the meme, while no one knows Zalgo's true origin. He goes on to say that he is the creator of Zalgo and that he just made it up.
Biography
Background
Zalgo lives in a palace of tortured glass, served by legions of monsters forged from the tears of the undead, and each one clad in armor carved from the concentrated suffering of grieving mothers. He also is said to live within all mankind, waiting for the thin glass wall within them to crack, so that he may take over.
Zalgo's Manifestations
Zalgo's coming is heralded by the fabric of reality itself snarling or screaming "He comes!", and the horrific mutation of webcomic characters and fonts. Gaping, toothy maws, stingers, and masses of tentacles are the norm. Invariably, the eyes turning to black slime and run down their cheeks like tears of oil. Font scrambles and loses coherence.
In Other Media
Architectverse Series
Main article: Zalgo (Slenderverse)
Quotes
| | | |
| --- | --- | --- |
| " | He takes the eyes, the windows of the soul. Removes the ability to feel... anything but pain. Once the eyes have been removed, the soul is removed. The living husk is testament to cruelty and everlasting doom. | " |
| | ~ Description of Zalgo. | |
| | | |
| --- | --- | --- |
| " | I like how people who try to figure out the origin of the "meme" don't even know where it came from originally. I'll tell you where it came from. From me. I just made it up. Zalgo is something horrible. Zalgo is something that's coming. It's coming soon. It has nothing to do with Lovecraft. I'm not nerdy enough to make those kind of references. Seeing it become a meme kinda killed doing further Zalgo edits in the future (for me anyway) but maybe I'll do one when you least expect it. | " |
| | ~ Shmorky's full quote explaining Zalgo's origin. | |
Trivia
Interestingly enough, Zalgo has the same origin as another famous creepypasta villain known as Slender Man, both having their origin published on SomethingAwful website.