House of the Dragon Trailer - The Loop
Play Sound
"Zombie(s)" may be referring to two or more different villains. If you're uncertain which one you're looking for, just flip a coin.
If you came here from a link, please go back and make the right link for one of the villains listed below.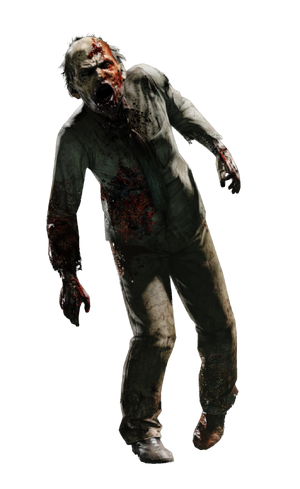 Zombies are a type of undead monster commonly found in fantasy and horror media, appearing as reanimated human corpses.
In Literature
In Movies
In TV Shows
In Cartoons & Animations
In Comics & Strips
In Video Games
In Music
See Also
For a full list of zombie characters, see here.